Camberwell and Greensborough remain deadlocked in 0-0 draw at Matlock Reserve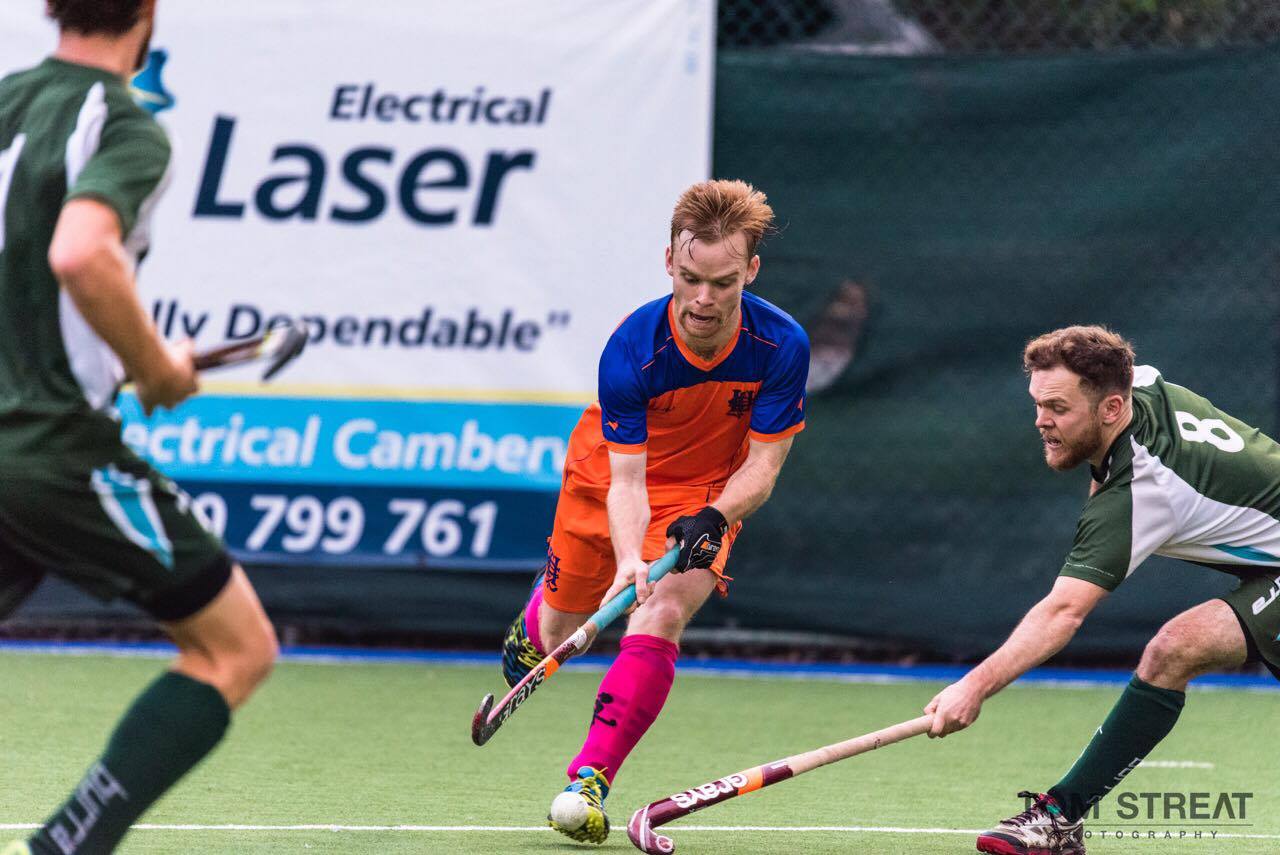 It was a calm, mild day at Matlock reserve. Our women's team had just come away from a great 4-1 win, but the crowd would not be dispersing anytime soon. The tension in the air was palpable. This matchup is one the greatest our state ever sees. Nothing would be left out on the field today, and both sides knew it.
Since 2012 at least, it has been an undeniable truth that both Camberwell and Greensborough are the teams to beat, after continued dominance throughout the league in recent seasons. We faced Burra three times in grand finals in 2012, 2014 and 2015, but since then, the scores have remained deadlocked, neither team able to proclaim victory over the other. Today would be no different. In the four years of Premier League, it remains only Camberwell and Greensborough who's names are engraved on the premiership trophy.
Team Circle Entries Over Game
While both sides maintain a lot of respect for the other, it was essential that we played on our own terms. This would be an important test of how we were going so far, after having played two HV promoted sides over the past three weeks (Yarra and TEM).
Both teams came out of the gate strong. Excellent plays were popping up all over the field, with strong opportunities for both sides. It was a refreshing change of pace from recent weeks, with both teams using the full length of the field and distributing the ball efficiently around it, as opposed to flooded defences and an impasse in the D. Scruff was on fire in the midfield, making excellent balls to deep wingers and blitzing through the opposition's defence, almost slotting one in. Our defencive unit was working well too, keeping a clean sheet despite their attacking plays and penalty corners.
It wasn't just the score that was even at half time. 13 circle entries and four payoffs for us, 12 entries and three payoffs for Burra. This was an even match, and if we were to win it we'd have to keep this up right up to the whistle.
The second half was another tight, tense affair. Our defence continued to hold strong despite a few outs this week, with Ben Mitton and Tim Everist doing an excellent job of keeping the Burra attackers at bay. Late in the second half, it started to appear as though we could almost score, as our high paced attack shook their defence to within literally inches of a goal at one point, with a narrow miss from Nate. The final whistle was blown and all players could finally catch their breath, after 70 minutes of non stop, high intensity hockey.
Full time and 0-0, overall a fair result after an excellent performance. Undeniably thrilling; unusual for a nil all score line, but never for a Camberwell v Greensborough MPL match. We next face Greensborough in round 18, the final game (22) of the season. Until then, the deadlock persists.